[Gameplay baru]
1. Lv Max ditingkatkan A2-109 & 119
2. Update Party mirage floor 41-45
3. Updaet Group mirage floor 11-15

[Dungeon baru]
1. Cultivation dungeon baru : A2-119: Wraith Fact: Demon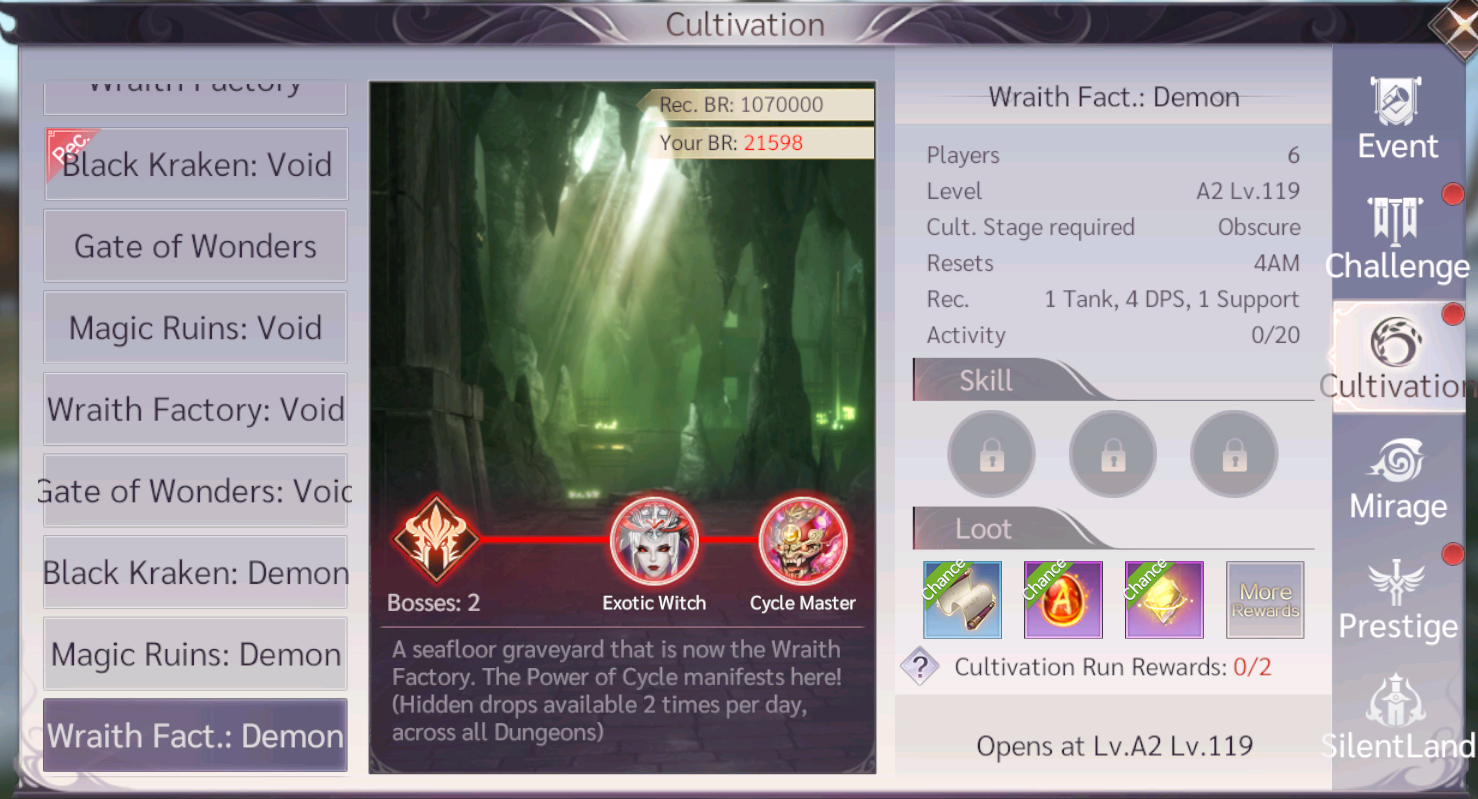 2. Party dungeon baru : A2-119: LOS:True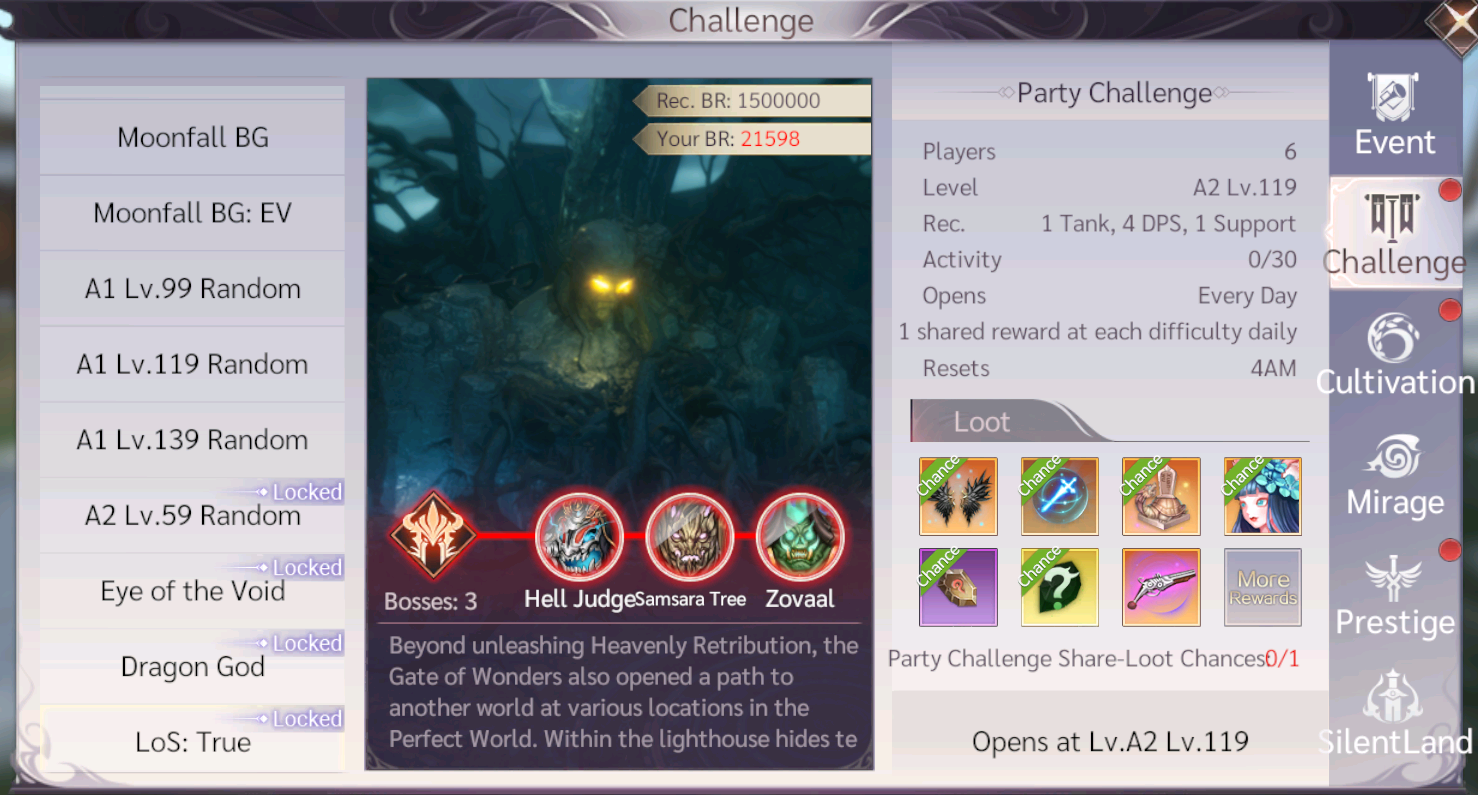 3. Group dungeon baru : A2-109 : Frozen Miracle: True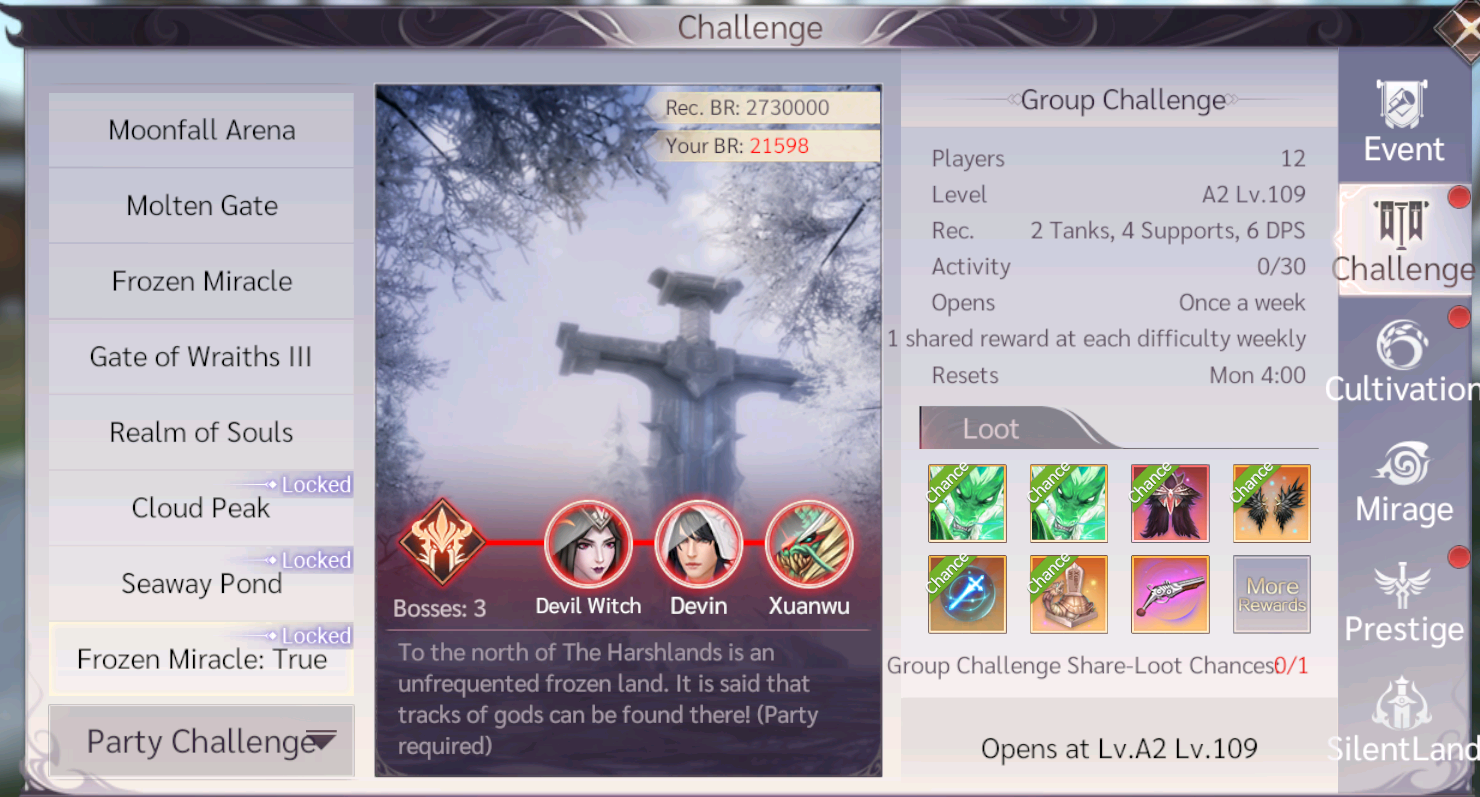 [Aktifitas baru] World Boss


World boss akan spawm beberapa kali di Sea of Reality, Dragon Wilderness, Windy Meadow, The Harshlands pada: 14:15, 15:15, 16:15, 17:15, 18:15, 22:15 (Akan ada pemberitahuan 5 menit sebelum boss muncul)
Hadiah akan diterima oleh party yang melakukan last hit/ serangan terakhir.
Setelah mengalahkan world boss, ada kemungkinan world boss drop chest, chest dapat diambil oleh party yang ikut menyerang boss. Waktu membuka chest ini akan berkurang terus. Jika chest ini tidak dibuka selama 10 menit, makan semua pemain dapat membukanya.
Setiap world boss hanya datang selama 45 min dan akan hilang lebih dari itu.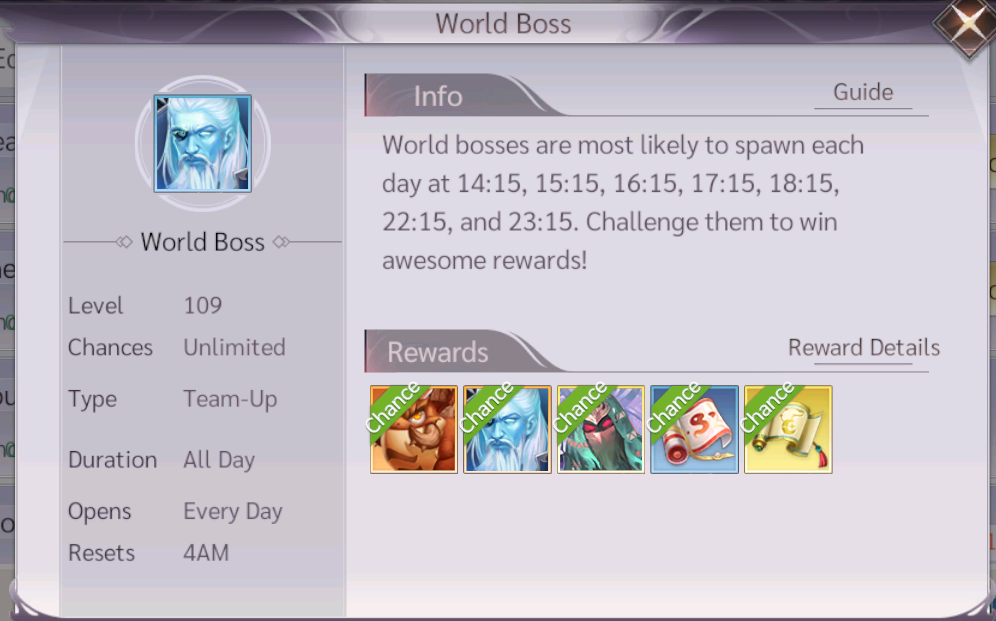 [Sistem baru]

1. Equipment slot baru : Astrolabe
Syarat :Level 115 & menyelesaikan quest untuk membuka astrolabe slot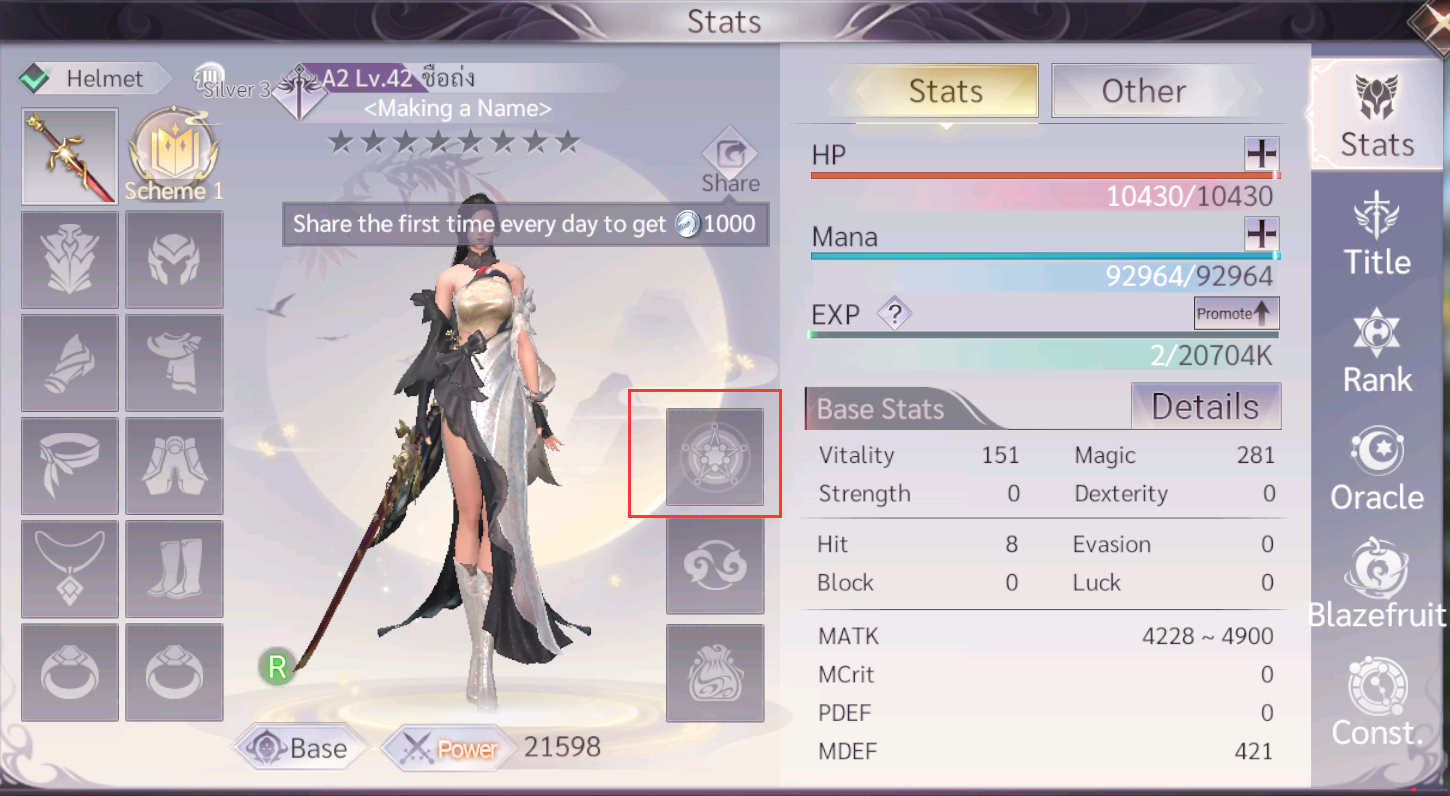 [Konten baru]

1. Artifact: Calming Bell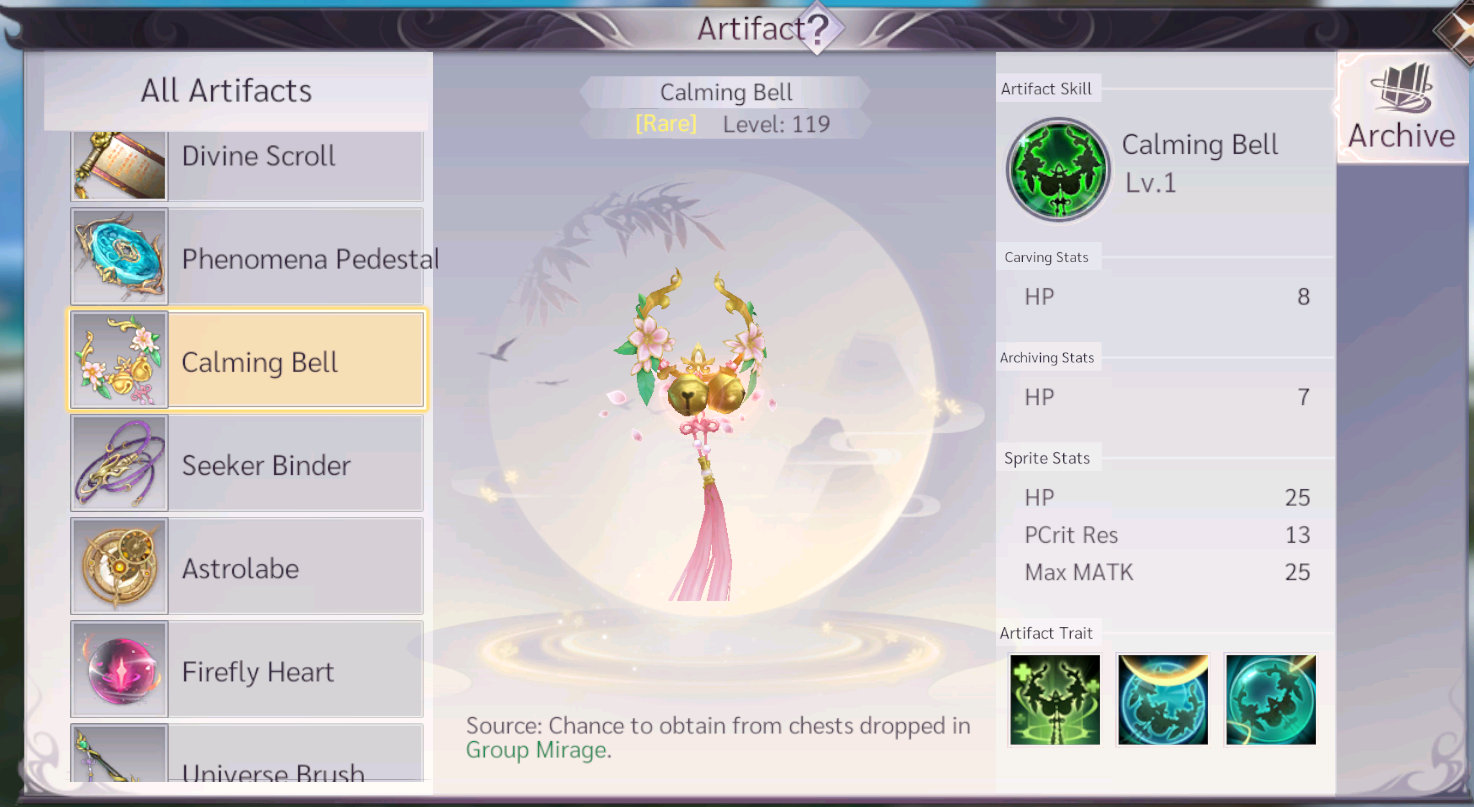 2. Talisman: Houqing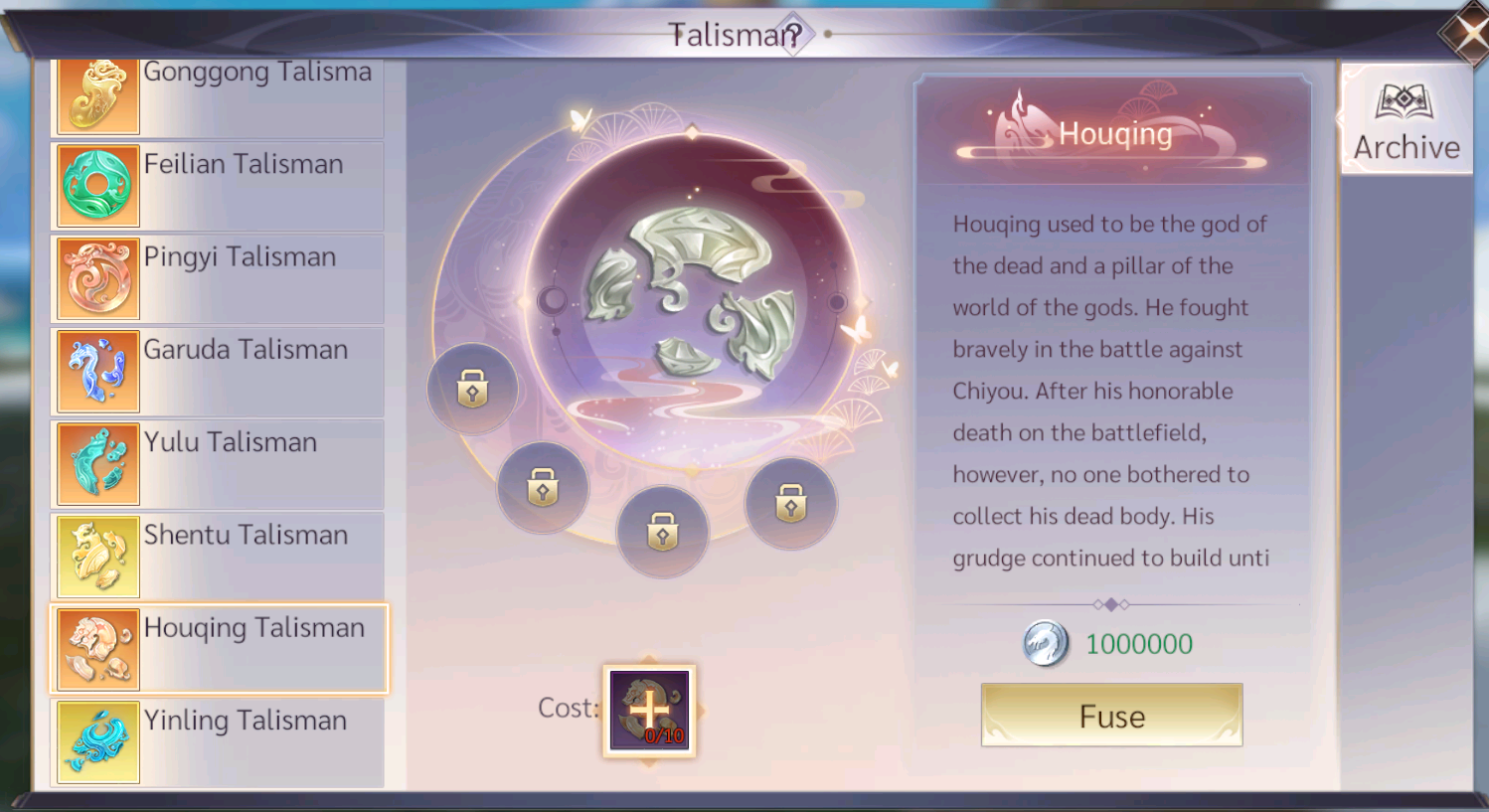 3. Sacred book scripture: Xinxu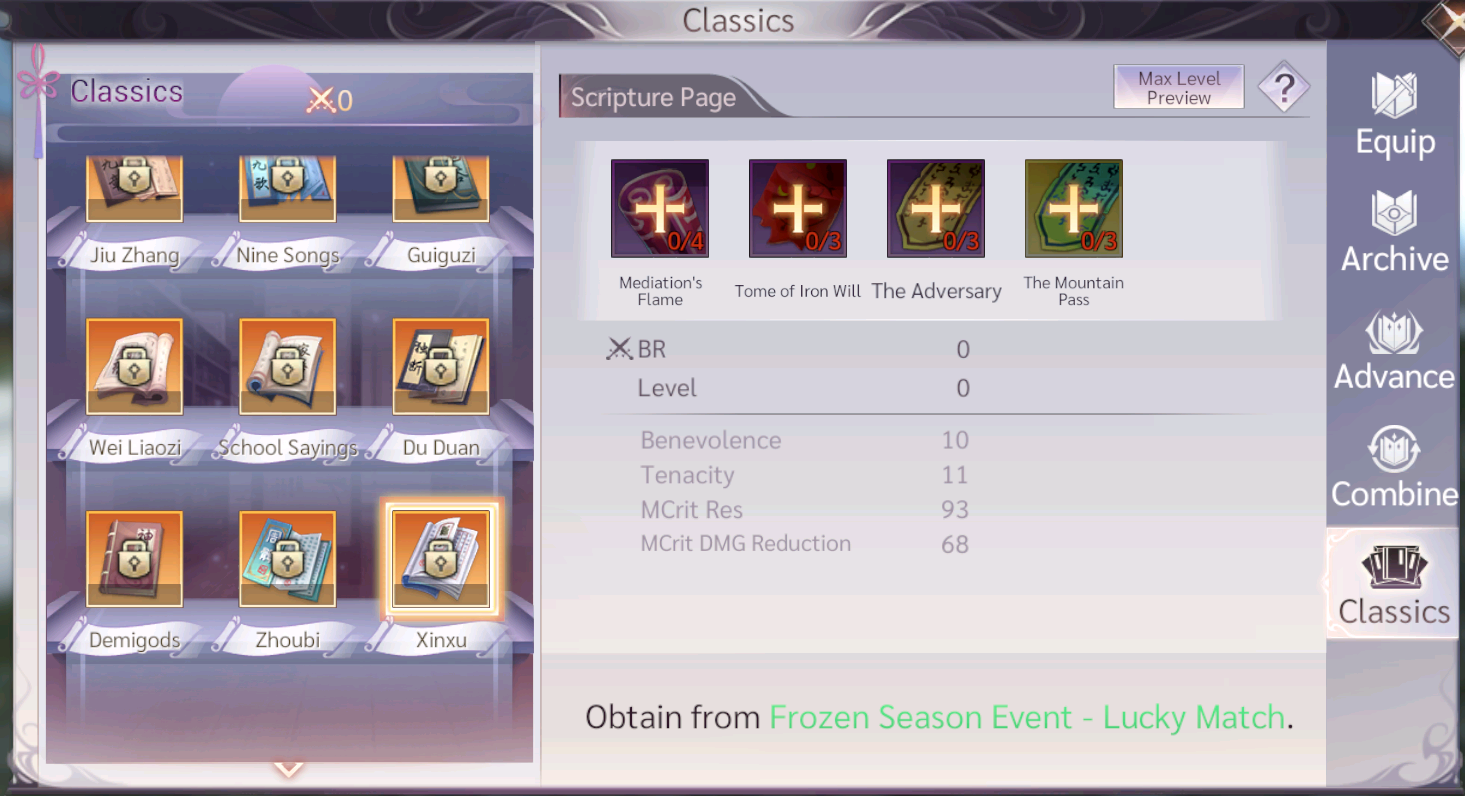 [Perbaikan dan optimalisasi]

1. Optimalisasi pada pengingat cooldown di skill master and apprentice-teleport
2. Optimalisasi pada deskripsi dari skill Master and Apprentice-Master
3. Optimalisasi event & aktifitas
5. Optimalisasi pada harga skill eidolon di stall.
6. Optimalisasi maksimal stack pada item.
7. Optimalisasi deskripsi dan icon pada sacred book
8. Optimalisasi warna font di Pneuma.
9. Optimalisasi drop rate di Path of five
10. Optimalisasi deskripsi pada eidolon, stall/auction/mall/limited event